Roll over image to zoom in
Description
Power: 5W

Interface: 1/4 universal screw hole

Model: Beauty light five in one 20cm (black)

20cm five-in-one (final delivery volume and size)

Size: 33*26.5*9cm

The light rings are 14.5cm and 16cm/20cm respectively.

Light ring includes: usb line remote control and pan/tilt

Kit includes: light ring + tripod + selfie stick + phone clip + Bluetooth remote control

 

Size: The size of the ring is not added as follows:

Tripod with self-timer pole Minimum working height: 35cm

Tripod with self-timer pole Maximum working height: 107cm

The usb line of the beauty lamp is 200cm long, and the light is 10 bright and 3 color temperatures.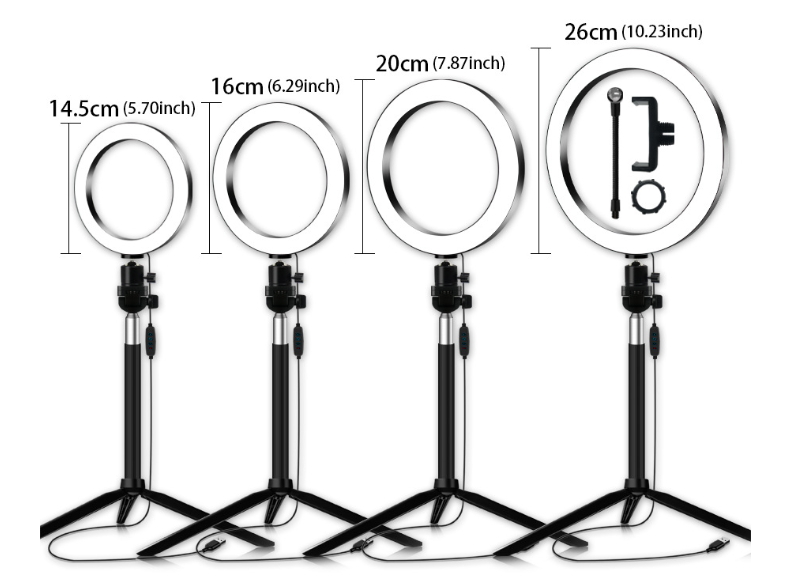 Payment & Security
Your payment information is processed securely. We do not store credit card details nor have access to your credit card information.